Peru's rich and varied heritage includes the ancient Incan capital of Cuzco and the spectacular Andean site of Machu Picchu.
Peru has been one of the world's fastest-growing economies owing to an economic boom experienced during the 2000s. Foreign investors, attracted by the government and encouraged by favourable conditions, have been keen to get involved in exploiting the country's mineral wealth, sometimes in the face of local resistance.
The country is still trying to come to terms with the trauma of a two-decade conflict – roughly from 1980 to 2000 – between the state and leftist guerrilla groups, the Tupac Amaru Revolutionary Movement and the Shining Path, which still has a following.
REPUBLIC OF PERU: FACTS
Capital: Lima
Area: 1,285,216 sq km
Population: 32.2 million
Languages: Spanish, Quechua, Aymara, other indigenous languages
Life expectancy: 74 years (men) 79 years (women)
LEADERS
President: Dina Boluarte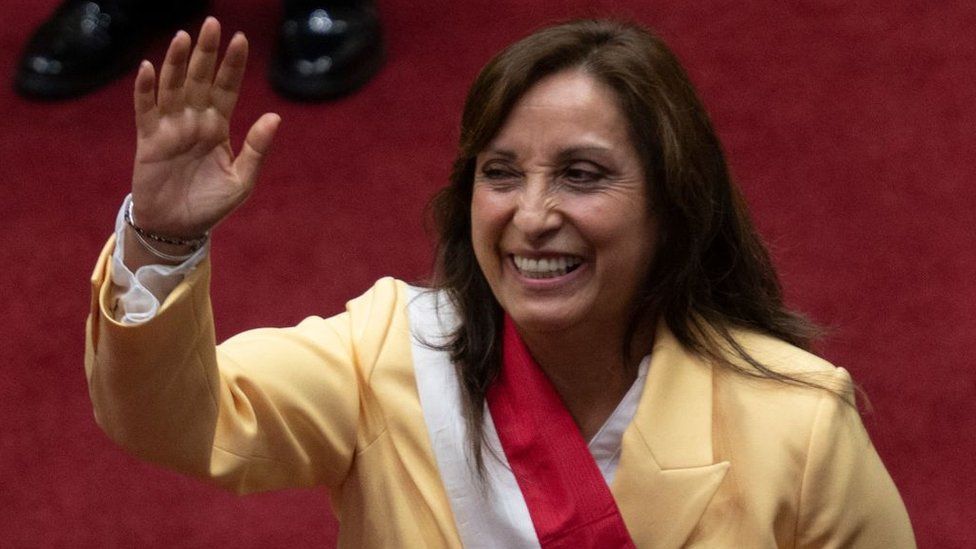 Vice President Dina Boluarte was sworn as President in December 2022 after the former president, Pedro Castillo was arrested. The country has been rocked by unrest and protests since Castillo was forced from office, with dozens of people killed.
Castillo, who had been facing an impeachment vote by the opposition-controlled Congress, had announced he was dissolving the legislative body.
Congress defied him, voted overwhelmingly to remove him from office. The head of the constitutional court said his dissolution of Congress violated the constitution. The police and the armed forces released a joint statement saying they would abide by the constitution.
Speaking after being sworn in, Boluarte urged Peruvians to come together for "national unity" and asked for a "truce" to allow her to fight corruption.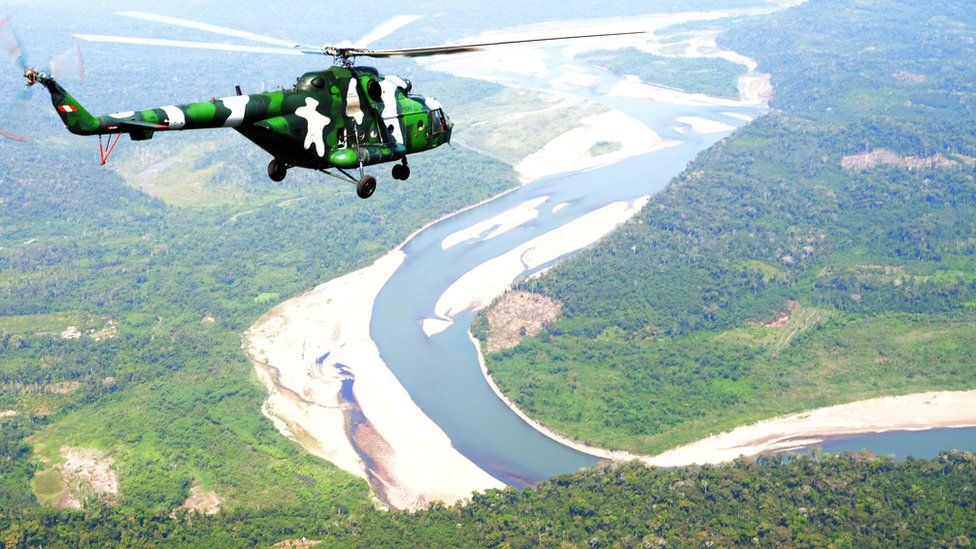 MEDIA
Privately-run broadcasters and newspapers dominate the media scene.
Lima is home to dozens of radio stations and several TV networks.
TIMELINE
Some key dates in Peru's history: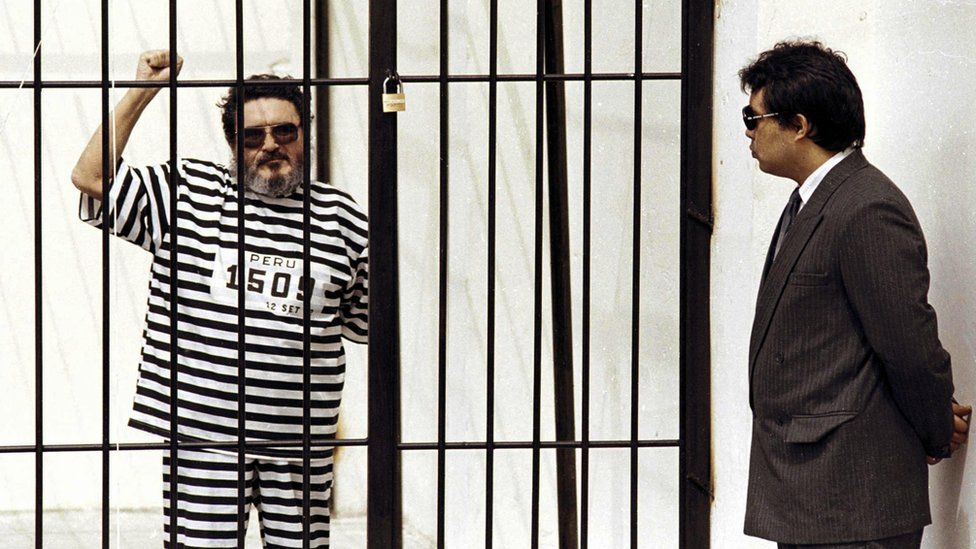 1532-33 – Spanish conquistadores defeat the Incas, whose empire subsequently becomes part of the Vice-royalty of Peru with its capital in Lima.
1780 – Failed Inca revolt against Spanish led by Tupac Amaru II.
1824 – Peru is last colony in South America to gain independence from Spain.
1849-74 – Some 80,000-100,000 Chinese workers arrive in Peru to do menial jobs such as collecting guano.
1866 – Peruvian-Spanish war.
1879-83 – Peru and Bolivia are defeated by Chile during the Pacific War in which Peru loses territory to Chile.
1941 – Brief border war with Ecuador over disputed territory. The two countries clash again in 1981.
1948 – Military government installed following coup.
1963 – Peru returns to civilian rule, but in 1968 military takes over again. Gen Juan Velasco Alvarado introduces populist land reform programme and carries out large-scale nationalisations.
1980 – Return to civilian rule.
1980-2000 – Civil war involving left-wing Shining Path, or Sendero Luminoso, guerrillas seeking to overthrow the government. The conflict is estimated to claim 70,000 lives.
2000 – Congress sacks President Alberto Fujimori, who is later jailed for abuse of power and ordering death squad killings.
2009 – Fujimori is sentenced to 25 years in jail for his role in death squad kidnappings and murders during his government's battle against guerrillas in the 1990s.
2017 – President Pedro Pablo Kuczynski pardons Fujimori on humanitarian grounds. This is overturned by the Supreme Court and Fujimori is sent back to prison in 2019 to complete his sentence.
Source: bbc